Free printable summer bucket list. 100+ awesome summer bucket list ideas: great for kids. Have a blast this summer and never get bored!
I remember summers from when I was a kid. They seemed ENDLESS. There were hot days that seemed to go on forever as I rode my bike around a small town, jumped off the dock into the local lake, and used my pool pass to swim as much as I want. It really is true that time goes faster the older you get. But that's all the more reason to make the most of time we have.
Instead of just doing the "same old, same old" and sitting around bored this summer, why not make a bucket list? I have over 100 ideas below for you! Many include links to recipes, crafts, or printables to help you.
There is a free printable summer bucket list towards the end of the post. It includes most of the ideas below. There is also a blank one for you to write your own ideas. (That's the one I'll be using!).
If you like this, you might like the Free Printable Fall Bucket List & Free Printable Halloween Bucket List.
If you're looking for more summer content, check out my Free Printable Summer Scavenger Hunts.
---
Out of the House Adventures
• Go to an amusement park.
• Go to a water park.
• Visit a water splash pad.
• Visit a zoo.
• Visit an aquarium.
• Go to a children's museum.
• Practice Random Acts of Kindness- I have an entire post "150+ Random Acts of Kindness" that includes free printable cards, calendars, and tons of ideas.
• Swing on a tire swing.
• Attend an outdoor concert.
• Attend a parade.
• Go to a fair.
• Take a road trip.
• Feed the ducks.
• Go stargazing (there are some great apps that will help you find constellations).
• Be a tourist in your own city.
• Go to the beach. While you're there, maybe make some Beach Safe Rainbow Sand. Or paint Shark Rocks. Be sure to print out this Kids Beach Scavenger Hunt.
• Go fishing.
• Go to a baseball game.
• Play disc golf.
• Play mini golf.
• Go bowling. (Apparently, some places are doing Kids Bowl for Free This Summer. Check out the post to see if someplace near you is participating…our little local base bowling alley is!)
• Sleep in a cabin.
• Watch fireworks.
• Make a sand castle.
• Collect seashells.
• Skip stones in a pond.
• Go rock hunting.
• Go out on a boat.
• Visit a historical site.
• Visit a National Park (there are free entrance days).
• Watch a waterfall.
• Find a new walking trail.
• Climb in a treehouse.
• Jump on a trampoline.
• Go geocaching.
• Visit a new park.
• Visit a lake.
• Go to drive-in movie theater.
• Go to a summer matinee.
• Visit an IMAX theater.
• Attend story time at the library.
• Go camping- if you're having a fire, you might want to try "Grilled Sweet Corn Over the Fire."
If you're looking for activities, "Fun Camping Scavenger Hunt" has multiple different ideas for scavenger hunts! Or you could try Geocaching. There are also 12 Super Fun Camping Games you could check out.
---
Food Fun
• Eat a snow cone.
• Make root beer floats.
• Make homemade ice cream- I have some recipes for you to try! If you don't want to make homemade ice cream, you can instead buy a bunch of mix-ins and let the kids "Make Your Own Ice Cream".
In addition to the ones below, you can also try Peach ice cream (quick & easy blender recipe) or No-churn strawberry ice cream. There is also Homemade Ice Cream in a Bag which gives the kids a big part to play in making the ice cream. Or- if you want to make (or buy) some red velvet cupcakes, you can make Easy No Churn Red Velvet Ice Cream.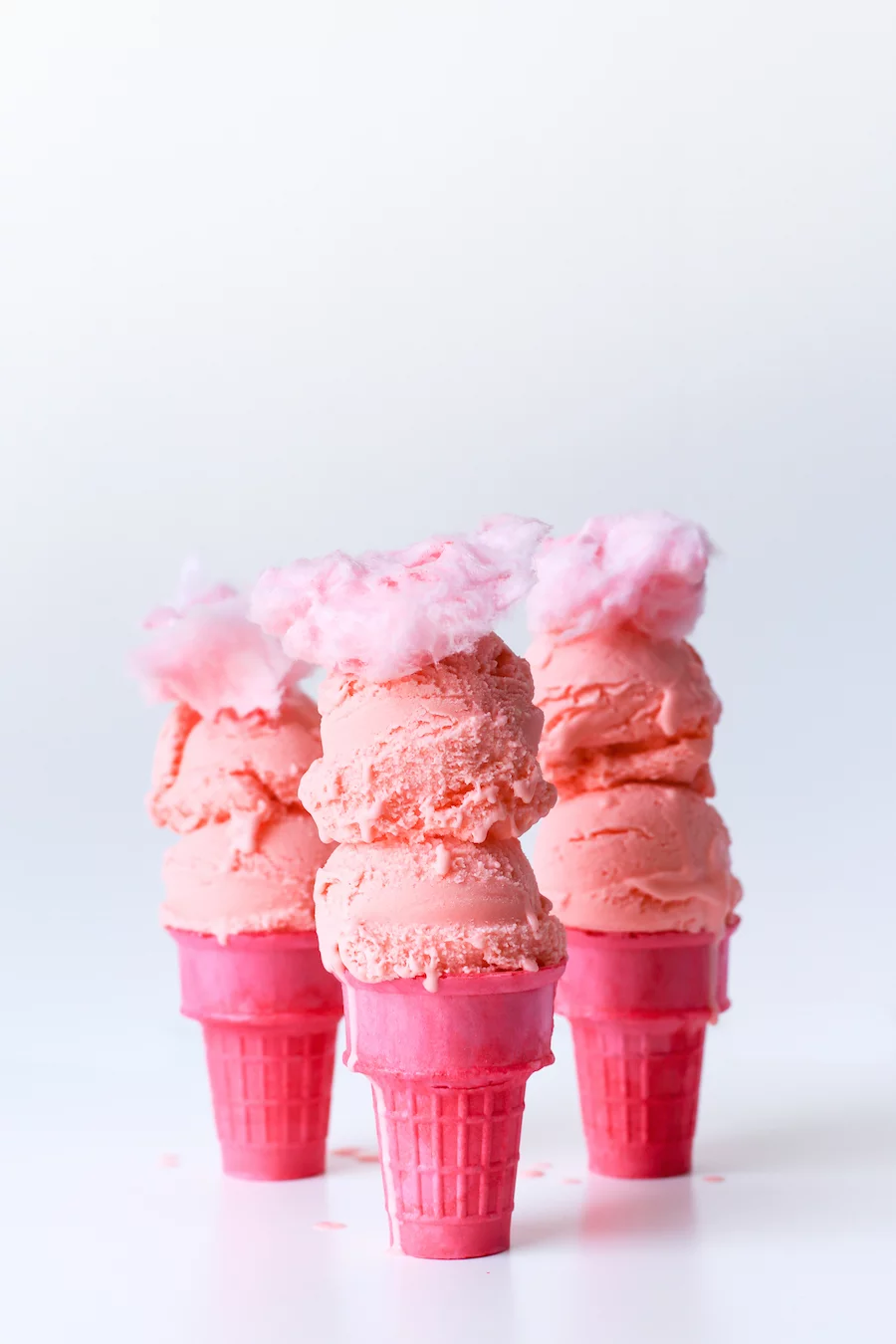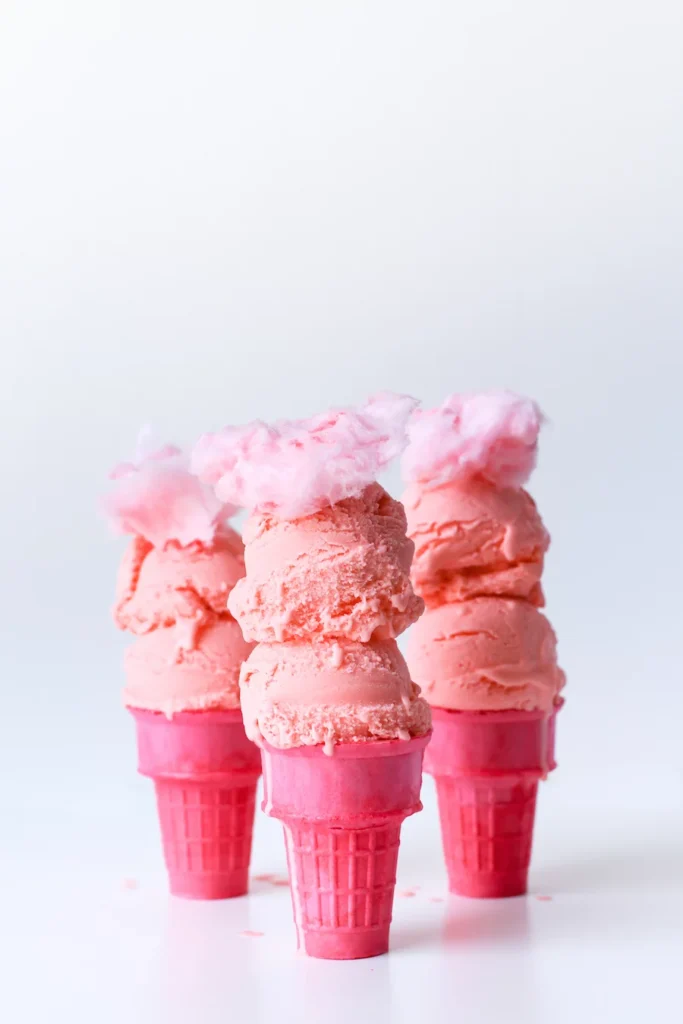 Cotton candy ice cream
(needs ice cream maker)
---
• Make homemade popsicles- I've included a couple of ideas below. Or you can try Real Fruit Popsicles or Berry Avocado Popsicles.
---
• Make fresh-squeezed lemonade.
• Make homemade slushies/smoothies.
---
• Make homemade pizza- you can do the regular version or a fun fruit version!
---
• Try your hand at homemade fruit pie- I have both "bake" and "no bake" versions below for you to try.
---
• Pick strawberries or blueberries (or cherries< click there for cherry picking guide).
• Make homemade jam with those berries you just picked!
• Eat watermelon.
• Go to a farmer's market. Bonus points for buying something new!
• Have a picnic.
• Get food from a food truck.
• Try gardening. Grow some nice tomatoes or maybe fresh herbs. You can try this DIY Lemon Seed Starter Gardening Project for Kids if you want.
• Try a new recipe.
• Grill. If you need some help, check out How to Grill Burgers. Or check out my Bacon Bourbon BBQ Chicken, Pork, & Steak Kebabs.
---
Water-related Activities
• Play on a slip-n-slide.
• Run through sprinklers. (Here are some> Water Games to Play in a Sprinkler)
• Cannonball into the pool.
• Have a water balloon fight (or make Sponge Water Bombs that you can use over and over!)
• Play a water game> Here are 15 Best Water Games for Kids & Adults
• Blow bubbles.
• Dance in the rain.
• Jump in puddles.
• Make your own DIY Splash Pad.
• Watch a thunderstorm.
• Make & sail paper boats.
• Make a colorful shaving cream slide.
---
At Home Activities & Crafts
• Catch fireflies.
• Watch birds.
• Have a bonfire & s'mores. (If you can't have a fire, try these DIY Solar Oven S'mores.)
• Make a fun summer playlist and dance to it.
• Make homemade sidewalk chalk paint and paint the sidewalks. Or make chalk.
• Now that you've made your chalk or paint, why not make a Sidewalk Chalk Mosaic? (Or make a Chalk Mural on the fence)
---
• Watch the sunset.
• Look for shapes in the clouds.
• Fly a kite.
• Have a "Yes" Day (the post includes some free printables to help you with the day).
• Climb a tree (Check out 12 Best Tips & Tricks for Tree Climbing).
• Make sun catchers (like these tissue-paper sun catchers).
• Play hide & seek.
• Have a summer scavenger hunt. Or a backyard scavenger hunt.
---
• Play dodgeball.
• Play flashlight tag.
• Play Pool Noodle Ring Toss. (Making the game can be another activity…this looks super-fun.)
---
• Play hopscotch.
• Go for a bike ride.
• Make friendship bracelets. Or DIY paracord bracelets.
• Make garden stepping stones.
• Paint rocks. You can put some in the garden. Or paint them to look like pets and keep them. Or you can make a DIY Painted Rock Tic Tac Toe Set.
• Make puffy paint and paint with it.
• Make paper airplanes.
• Make sparkly butterfly slime. Or mermaid slime. Another option is to make EDIBLE pudding slime. That might be a great option for younger kids that tend to put things in their mouth.
---
• Make homemade play dough, like this Frozen Inspired Character Play Dough.
• Make "dinosaur bones" and bury them. Then have the kids dig them up.
• Do a science project. (Such as DIY Solar System or Kids Magic Rainbows.)
• Make a fairy garden.
---
• Tie Dye a T-shirt. If you don't want a t-shirt, you can try a Drip Tie Dye Backpack or Tie Dye Beach Towels.
• Make a wish on dandelions. (I might have once been caught by my Dad blowing dead dandelion seeds all over the yard. He was NOT amused. I got a lecture on how much it cost and how long it took to spray weed killer to KILL the dandelions. haha).
• Make and blow bubbles. Or make absolutely giant bubbles> How to Make Giant Bubbles.
---
• Have summer camp at home. "Summer Camp at Home" has some printables to help you plan including weekly themes.
• Read a book. Make it better by doing it outside lying on a blanket.
• Have a movie marathon during a rainy day.
• Make Watermelon Fans to cool off a little.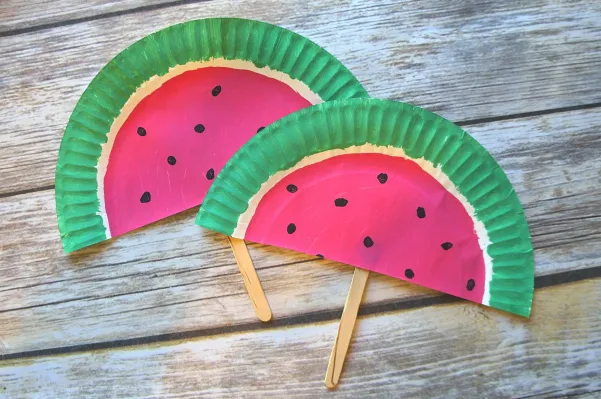 ---
Crazy Summer Bucket List
I didn't include these ideas on the free printable summer bucket list below. Because I know for most people- especially those with younger kids- these aren't possible.
• Ride in a hot air balloon.
• Ride a ferris wheel.
• Go whitewater rafting.
• Ride a log water ride.
• Go waterskiing.
• Paddle a kayak. Bonus for doing it in the ocean.
• Go backpacking. Bonus for doing an overnight trip.
• Learn to surf.
• Summit a mountain.
• Go skydiving.
• Go on a roadtrip. But no hotels- camp or car sleep.
• Go horseback riding.
---
Free Printable Summer Bucket List
Instructions:
• Print options: regular paper works just fine, but you can use card stock if you want a sturdier version.
• All of the files are in pdf below. Just hit the "download" button (or pink word "download," depending upon browser).
• The default size of these is full-page. However, if you want smaller, simply reduce the print size! If you're not sure on how much to reduce, check out my post "How to Resize Printables to Fit Your Planner."
The free printable summer bucket list includes most of the items above (I think there were about three that didn't fit). So it's a full list!
---
Blank Summer Bucket List Printable
In case you wanted to make your own list, I included a blank version for you! This is the one I'll be using next summer when the baby is older. That way I can pick stuff we can definitely do.
---
Do You Have Any Ideas to Add?
I would love to add to this list. If you have any ideas, please comment letting me know. As you can tell, I've included plenty of links. So, yes, if you're a blogger, I would like to hear from you too.
Could you do me a quick favor? If you enjoyed this free printable summer bucket list, could you share it with your friends? Share buttons are at the top!
---