Mother's Day, Father's Day, Grandparents' Day, Etc.
I had a horrible time trying to come up with a NAME for this page. Remembrance days didn't work: that's more for military days. Honoring days didn't work: I wasn't sure if people would get it. Hallmark days was probably my favorite…but it's not particularly nice.
So, here is our catch-all "days": mother's day, father's day, etc.
Mother's Day: Coloring Pages
Father's Day: Coloring Worksheets
These are my absolute favorite thing I've done for Mother's or Father's Day. Instead of just coloring or just cards, I've included some great questions for the kids to answer. You might be surprised at some of the answers you get!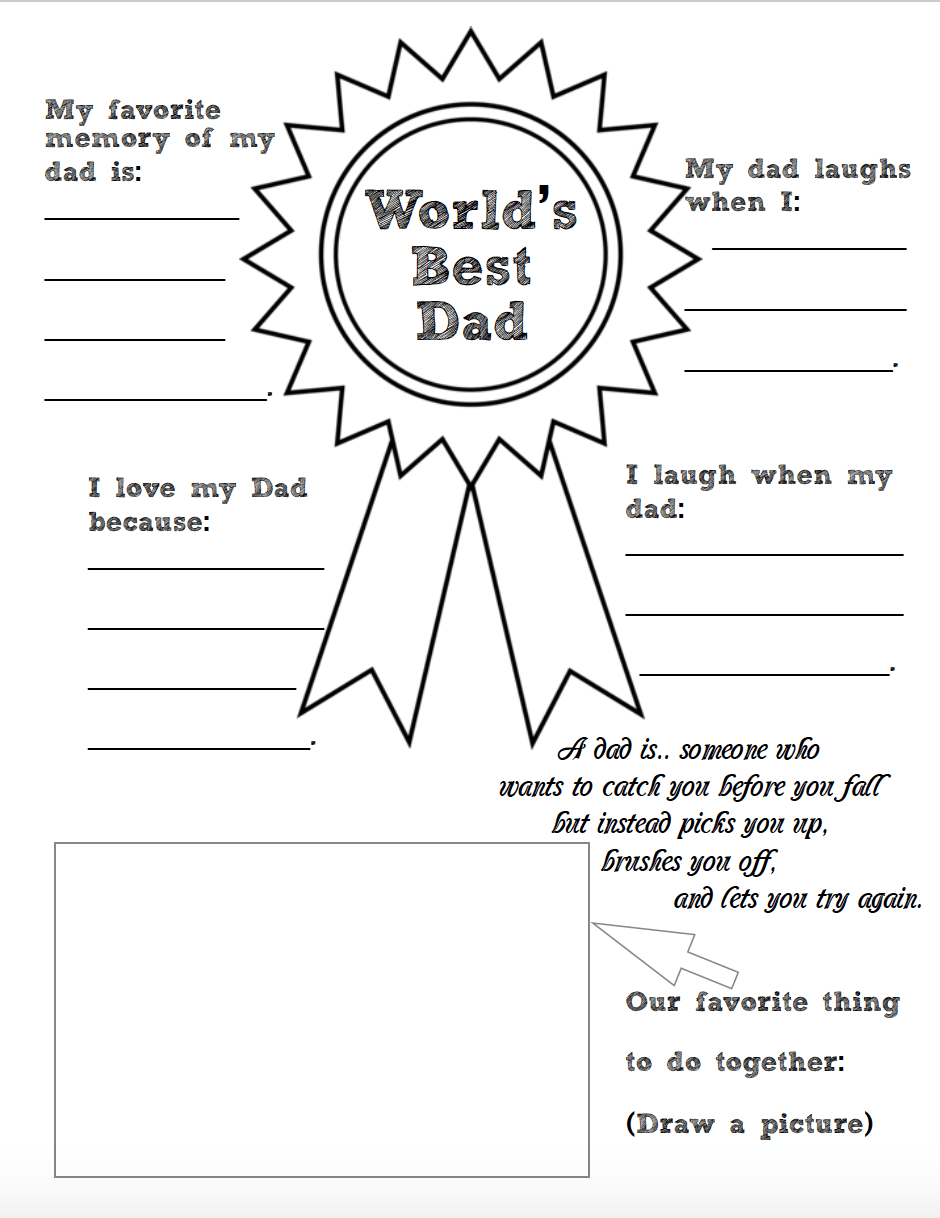 I like this a little bit more than the other one because it has an open coloring space for whatever they want to draw.
It also has questions to answer, my two favorite being "My favorite memory of dad is?" and "I laugh when my dad…".
You (and Dad!) might be surprised at the creative answers you get.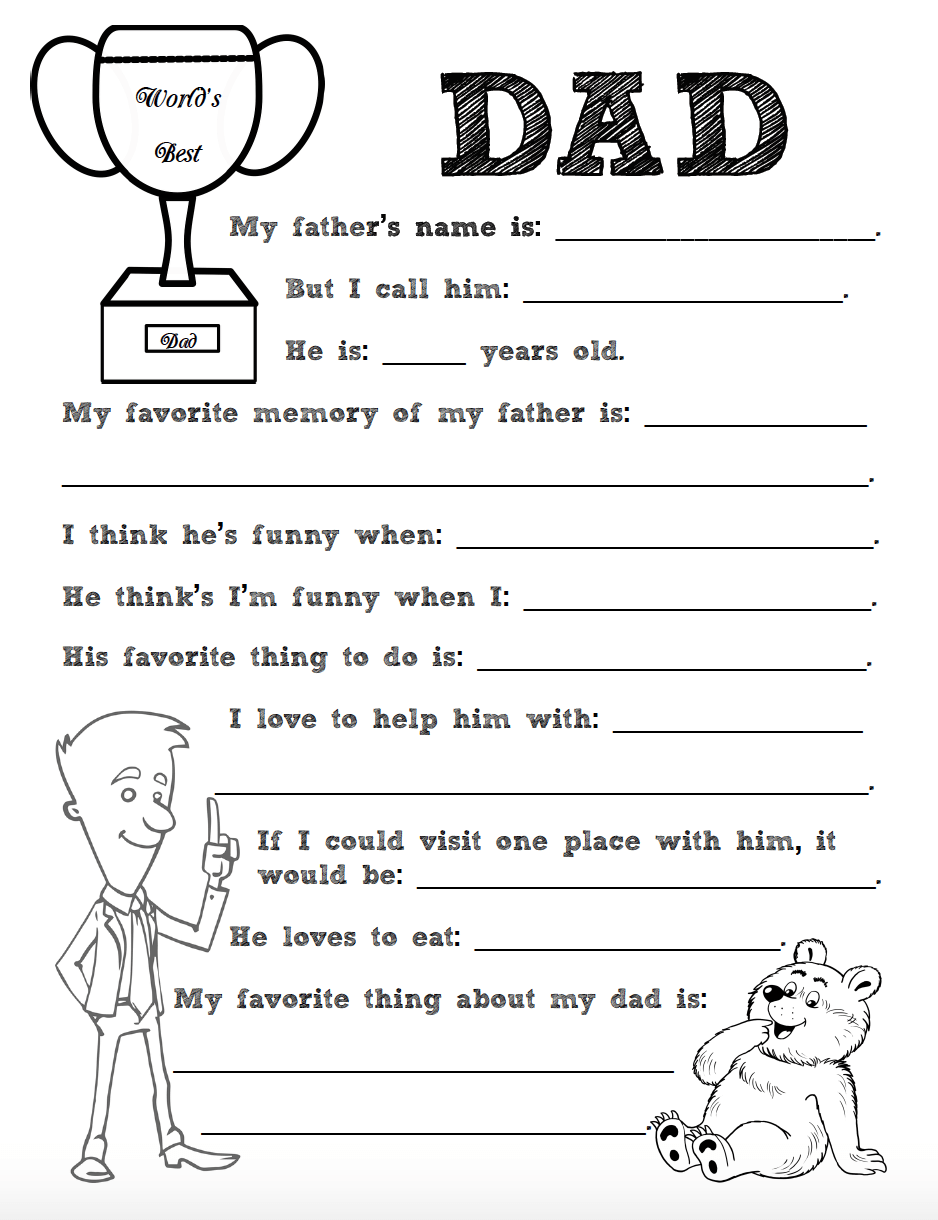 This one works for slightly older kids…there is less coloring, but more questions to answer.
My particularly favorite questions on this one are "I love to help him with:" and "If I could visit one place with him, it would be:".
Father's Day: Cards
Since there are 4 pdf files and 8 different images, I'm directing you to the original post. (Otherwise this page would take forever to load).
I realize these pages look a little blank. I am a growing enterprise (website, not bodily, please God). There will be more fabulous content in the future, so check back often!
FREE Budgeting Binder
Free Printable Budgeting Binder! 15+ pages.
>Expense trackers and tips.
>3 budgeting planner worksheets & tips for saving money.
>Goal-setting worksheets & how to pay off debt.