Halloween Printables
I admit it…Halloween is my favorite holiday. Even more than Christmas. Since I've helped out with Halloween parties and done plenty of Halloween dishes, I have quite a few. Enjoy!
Instructions:
• Print options: regular paper works, but I suggest card stock or glossy photo paper.
• All of the files are in pdf below. Or click on the image. It will open in a new window and you can either print directly or save to computer.
• The default size of these is full-page. However, if you want smaller, simply reduce the print size!
Apothecary Labels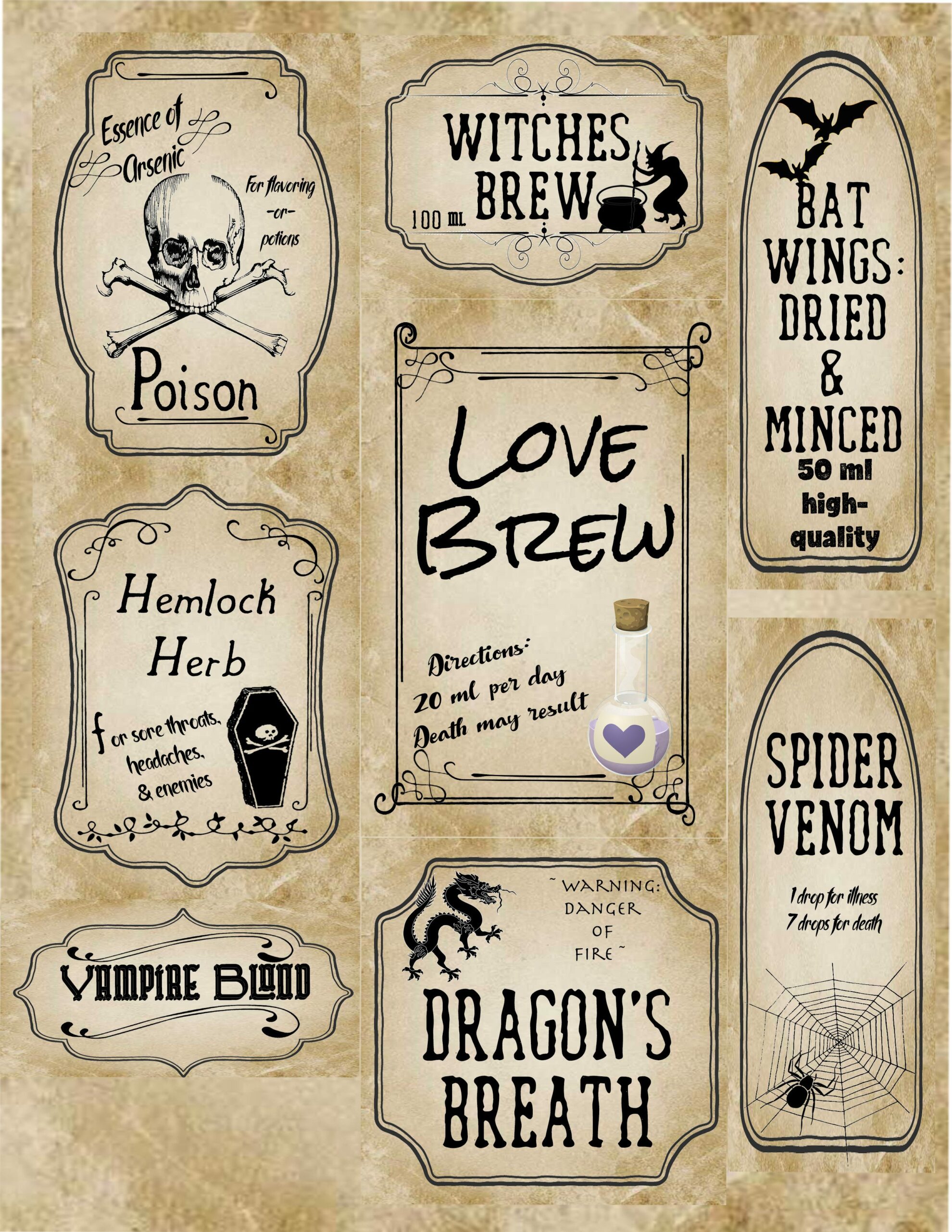 This pdf includes 8 labels of different sizes on a slate background. Essence of Arsenic, Witches Brew, Hemlock Herb, Vampire Blood, Love Brew, Dragon's Breath, Bat Wings, and Spider Venom. Different designs for each.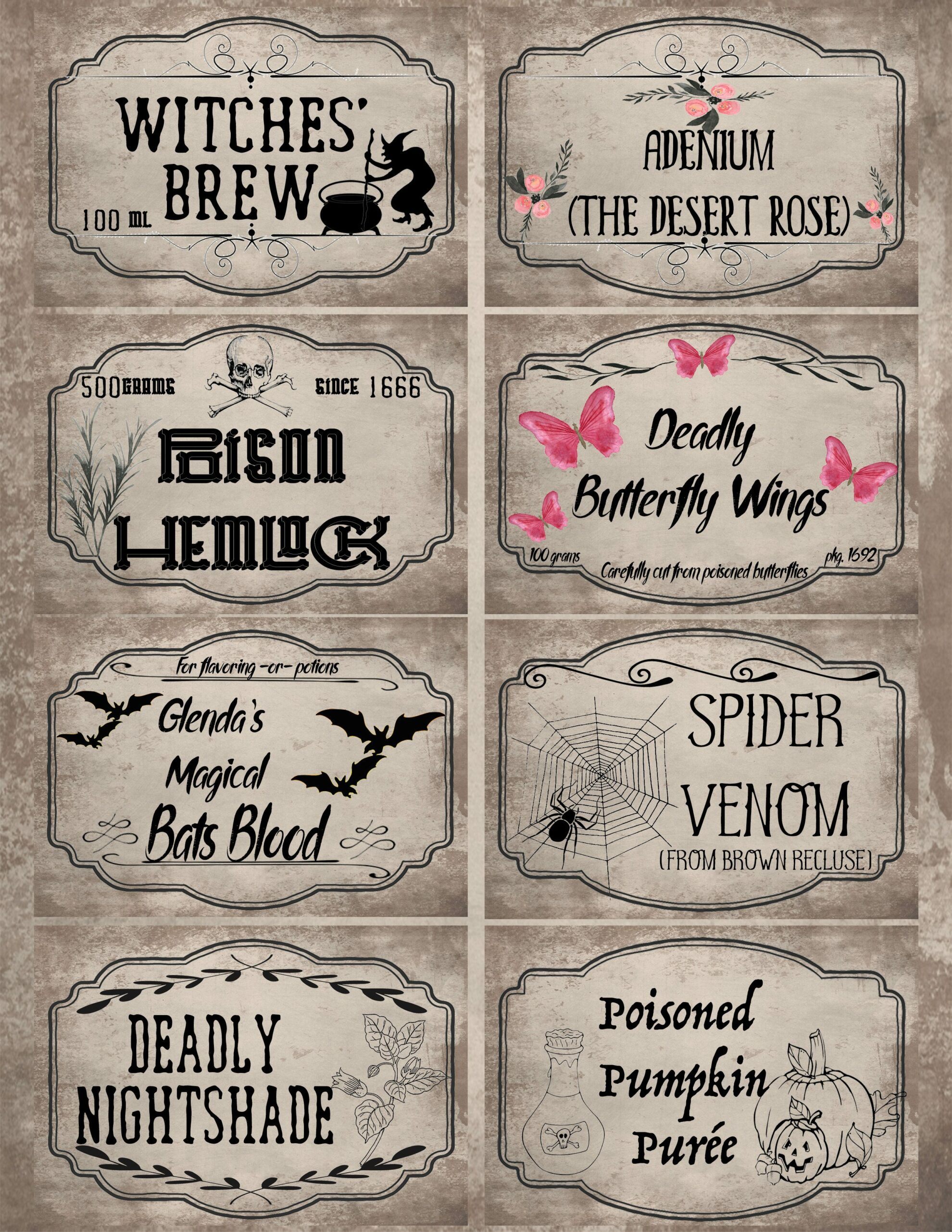 This pdf includes 8 labels of identical size on an antique gray background. Witches' Brew, The Deadly Rose, Poison Hemlock, Deadly Butterfly Wings, Glenda's Magical Bats Blood, Spider Venom, Deadly Nightshade, and Poisoned Pumpkin Puree.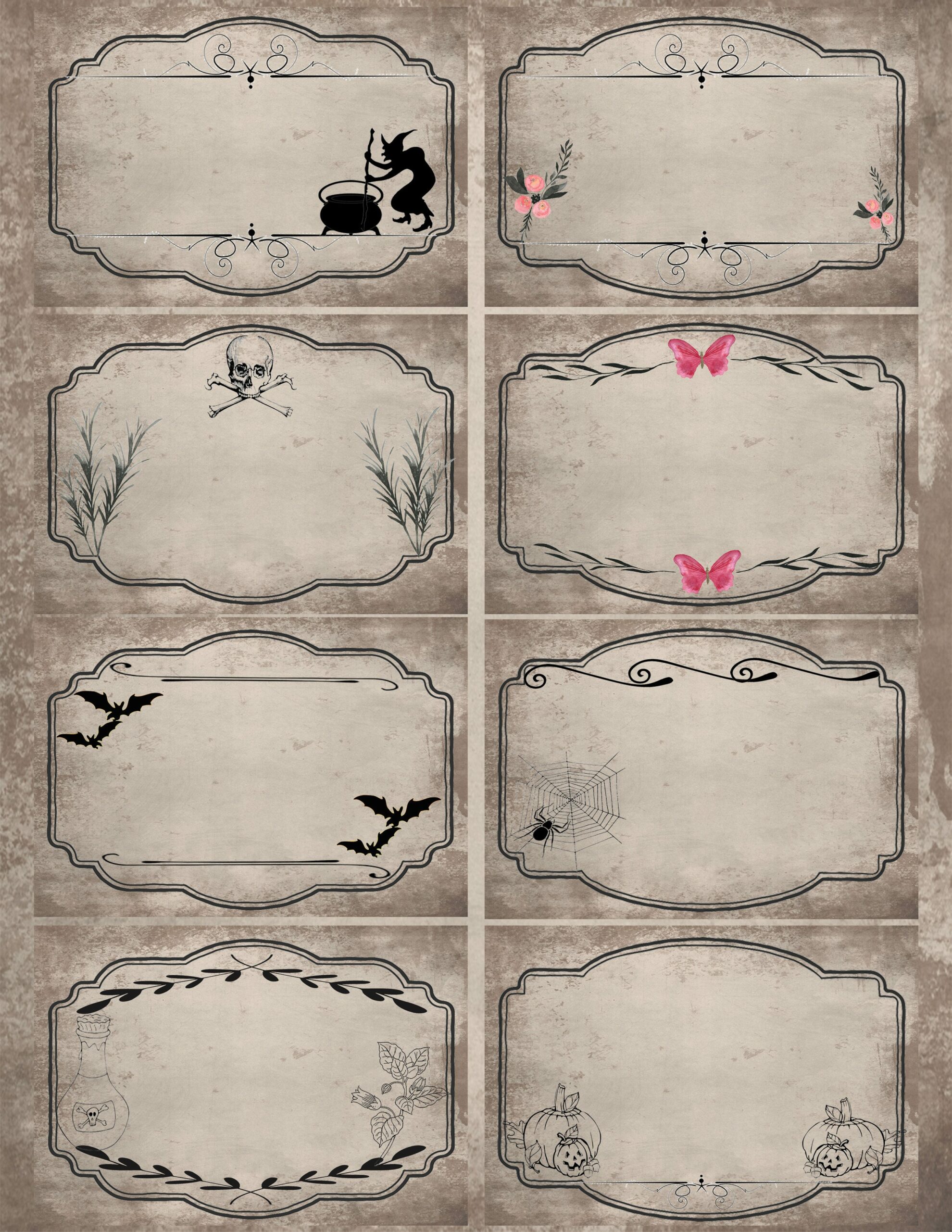 This pdf includes 8 blank labels of identical size on an antique gray background. They are very similar to the ones above (some slight adjustments), but without words. Fill out as needed.
Multiple Small Labels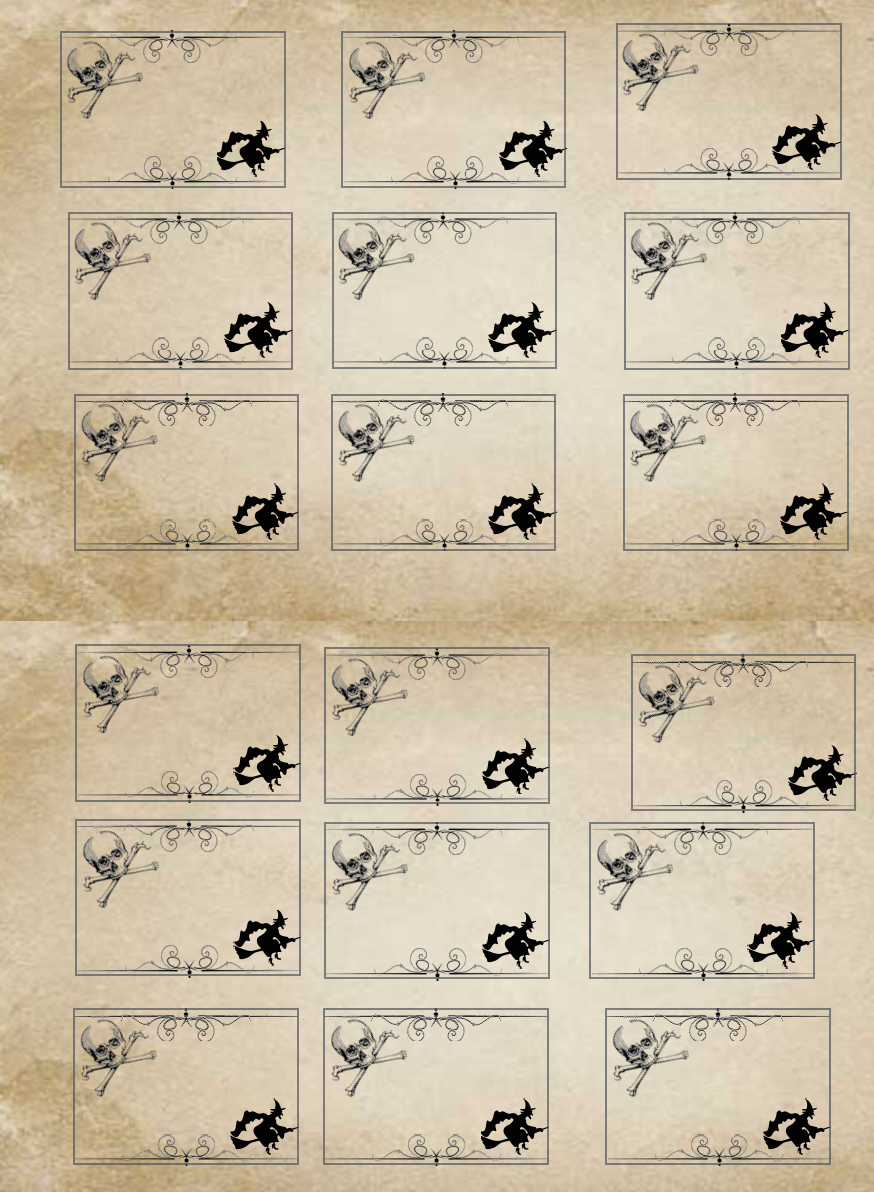 These are 2″ by 1″ labels. These are fairly small, and I don't use them a lot. But they're cute and food for labeling small dishes or crowded sections.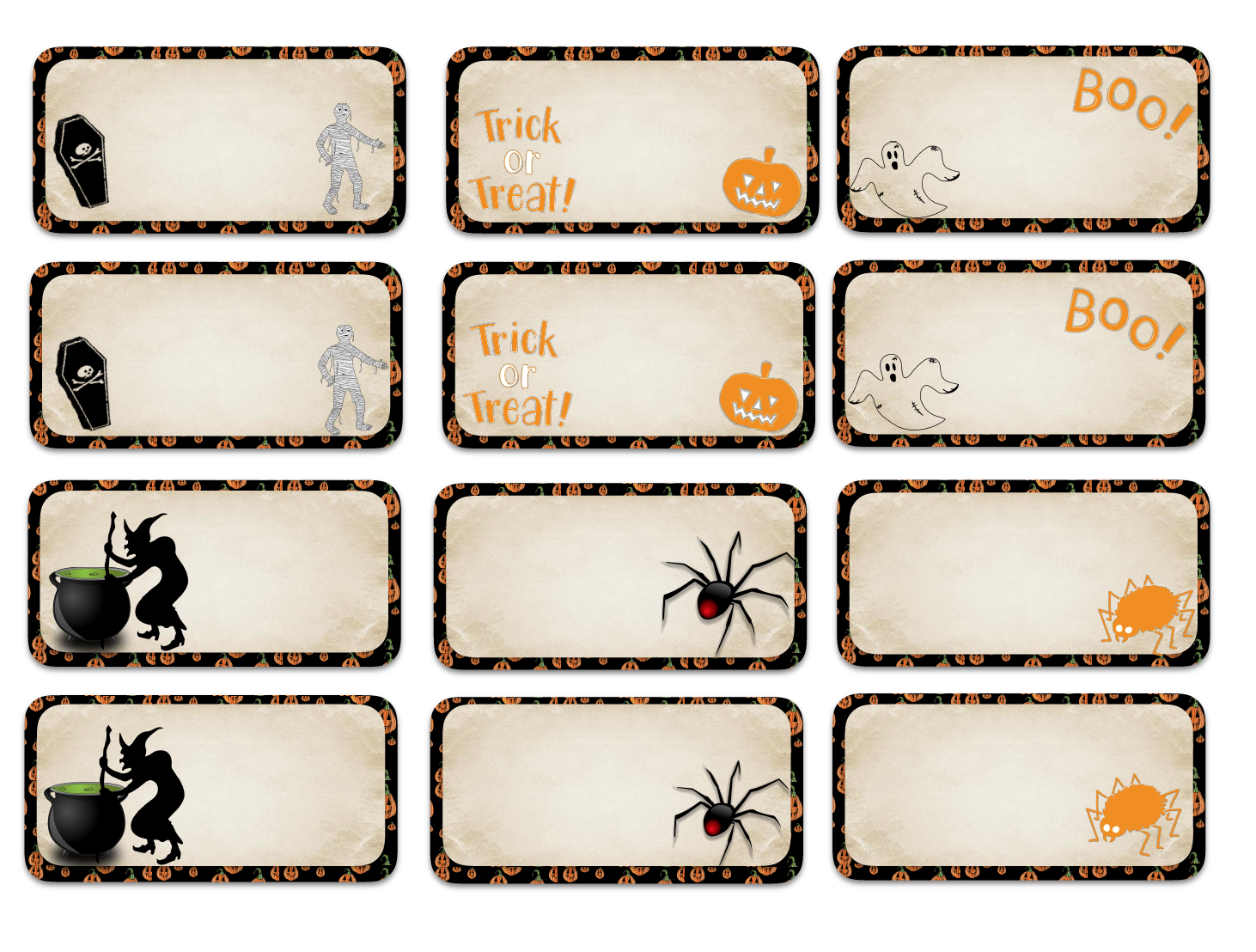 These are 3″ by 1 & 1/2″ labels. These are the ones I used on my edible Halloween landscape above.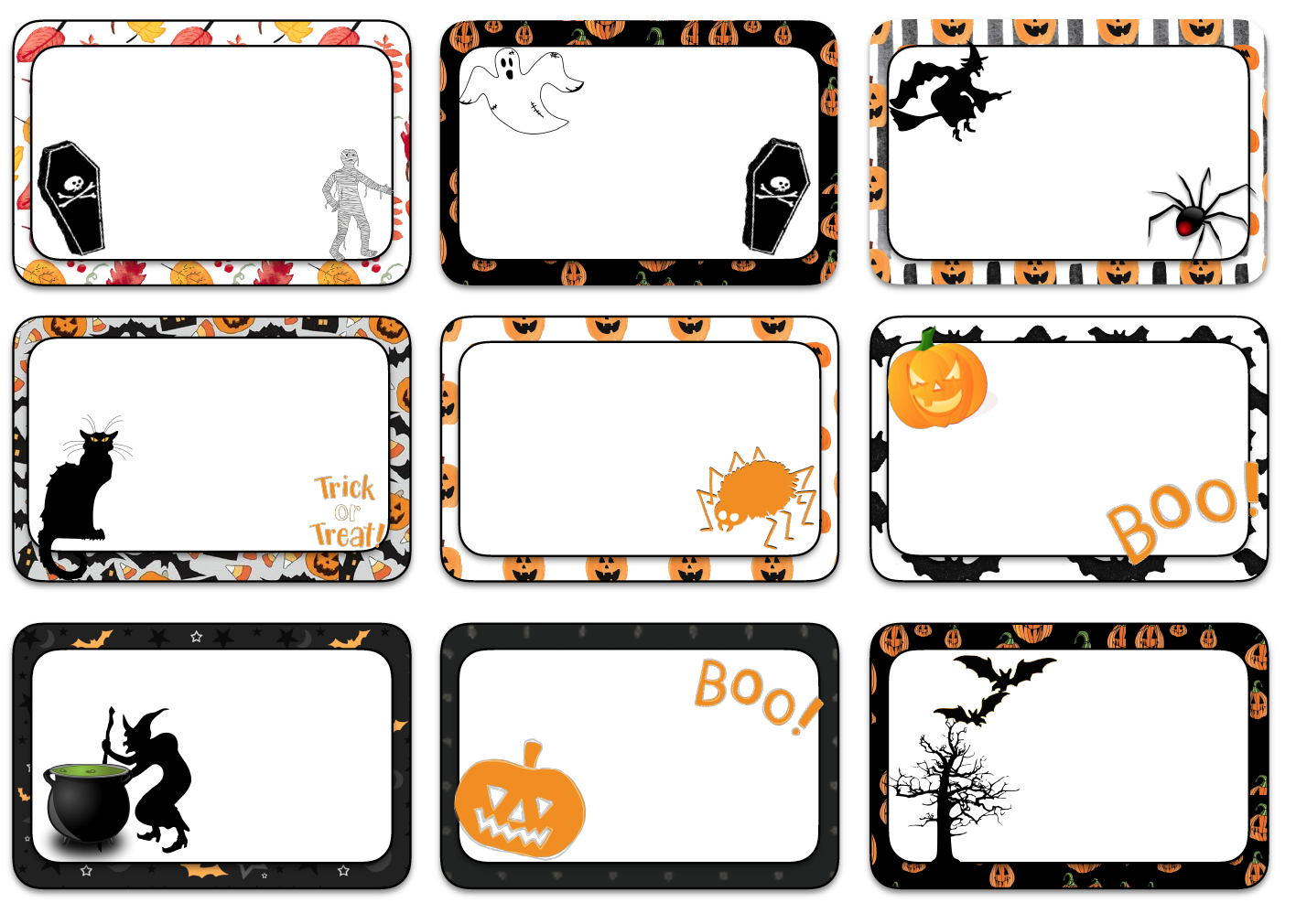 These are 3″ by 2″ labels. These have the most room for writing in case you want to write descriptions of the dish. There are 9 different designs!
Halloween Numbered Labels
I didn't want to load the images for each of the pages for the numbered labels 1-42. I just included the 1-6 so you can see what it looks like. If you don't want to use the pdf and instead prefer the images of each page, please visit the original post "Free Printable Halloween Numbered Labels."
Otherwise:
All of the Halloween numbered labels are in a single pdf file:
Halloween Numbers_all_pdf
The "blanks" are in their own file. The reason I did this is because I've often printed off 10 or 15 copies of the blanks page by itself!
HL 1:6 Variety border, blank_pdf
Free Printable 2018 Planner
35-page planner includes goal-setting worksheets, weekly planners, daily planners, calendars, menu/grocery, & more!