Valentine's Day
Valentine's Day is a great chance to show your loved one that you care about them. One way to do that is to do something personal. Below are ideas!
Gift Tags
Instructions:
• Print options: regular paper works, but I suggest card stock or glossy photo paper.
• All of the files are in pdf below. Or click on the image. It will open in a new window and you can either print directly or save to computer.
• The default size of these is full-page. However, if you want smaller tags, simply reduce the print size! These can work great for sending in candy/gifts to school with your kids. Just print a smaller size and tape (or tie) the label around each candy/gift.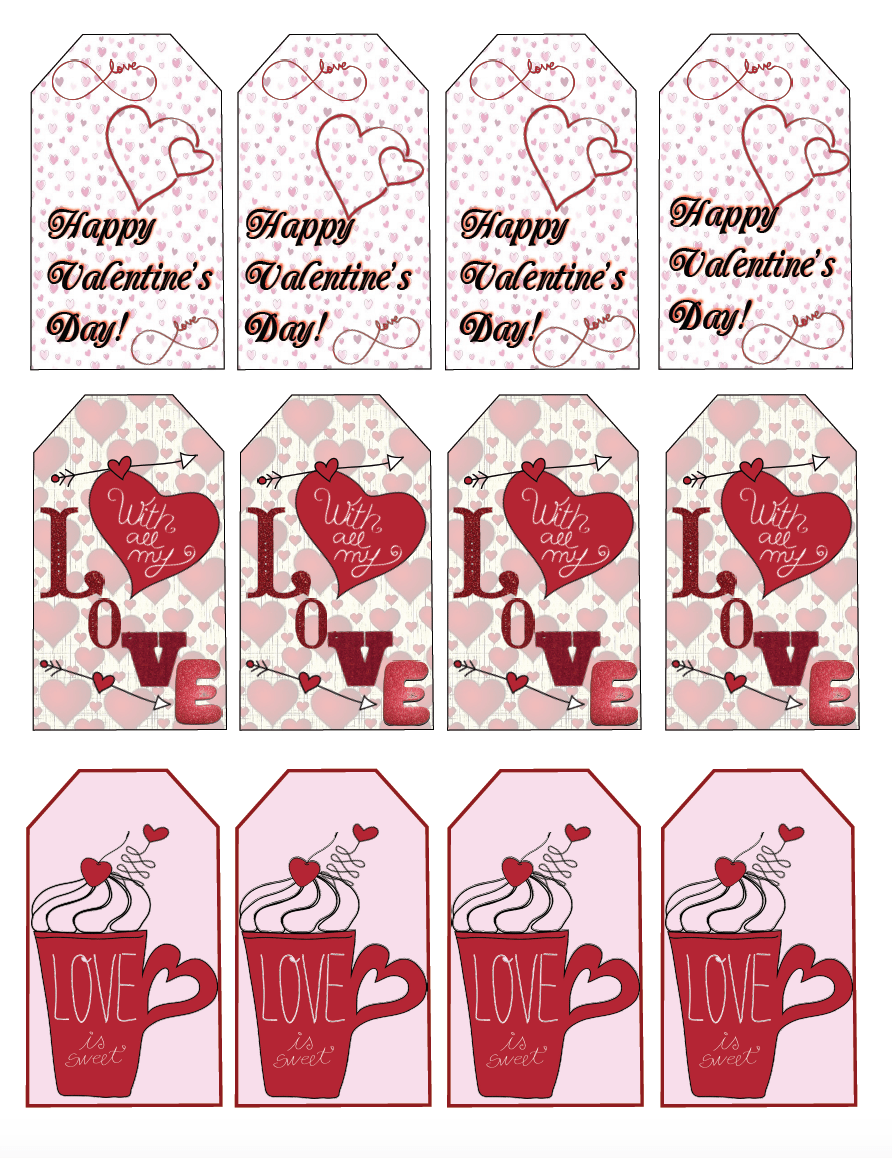 These are by far my favorite out of the whole set! As instructed above, I recommend card stock or glossy photo paper.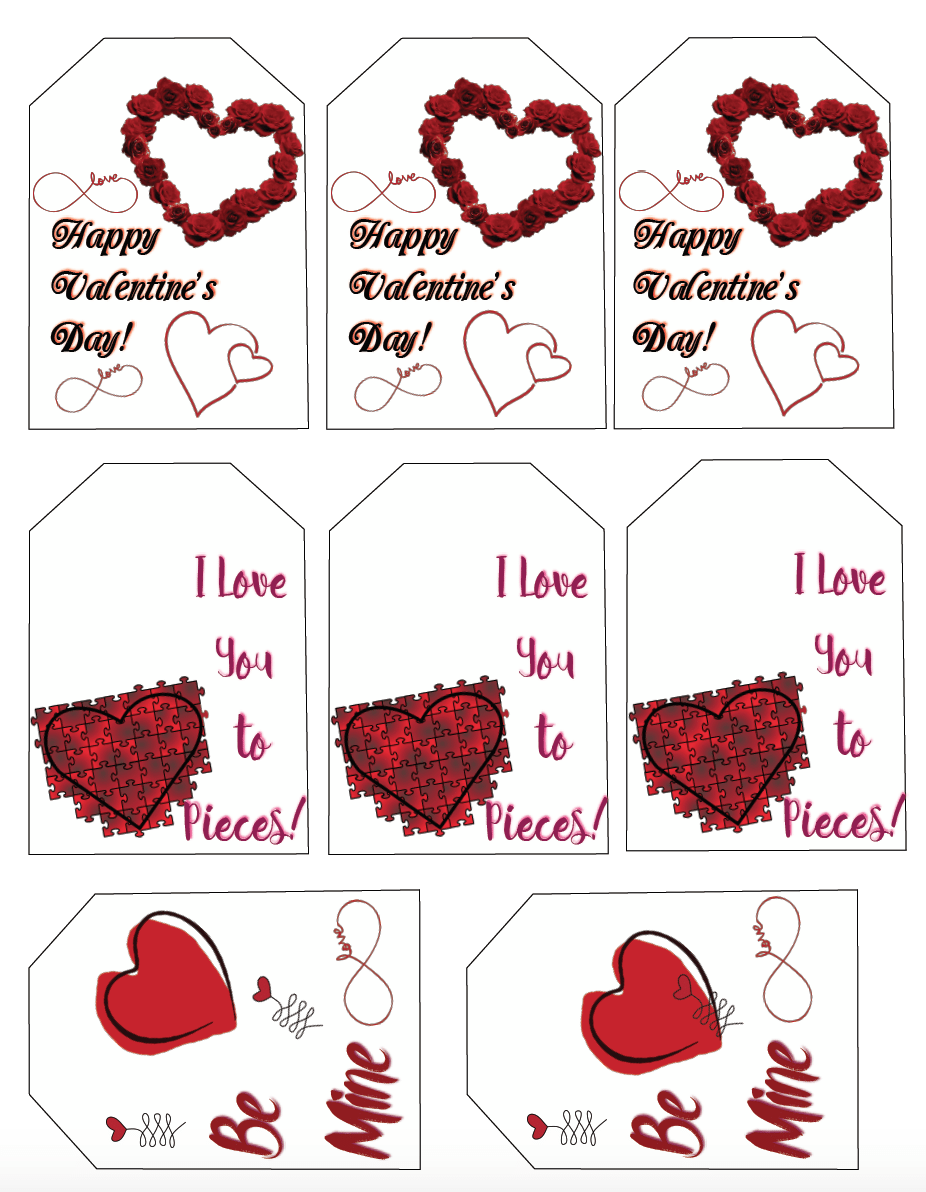 As instructed above, I recommend card stock or glossy photo paper. With this set, though, feel free to print them on pink paper/stock.
I've also included some rectangle "blank" decorated tags below. These aren't specifically designed for using with gifts.
• I use them to label food when entertaining.
• However, you can also fill in the space with kids names and attach to candy/gifts for: party favors -or- sending into school for Valentine's Day with your kids.
• Or scribble a loving little note and sneak it in your spouse's or kid's lunch!
I realize these pages look a little blank. I am a growing enterprise (website, not bodily, please God). There will be more fabulous content in the future, so check back often!
FREE Budgeting Binder
Free Printable Budgeting Binder! 15+ pages.
>Expense trackers and tips.
>3 budgeting planner worksheets & tips for saving money.
>Goal-setting worksheets & how to pay off debt.