Easter Printables
Easter is a great holiday. Not only do we celebrate the joy of the Resurrection, but the kids love it. The Easter printables below are all dedicated to helping you have a fabulous Easter.
Instructions:
• Print options: regular paper works, but you can also use card stock or glossy photo paper, depending upon the printable.
• All of the files are in pdf below. Or click on the image. It will open in a new window and you can either print directly or save to computer.
• The default size of these is full-page. However, if you want smaller, simply reduce the print size!
Easter Treasure Hunt: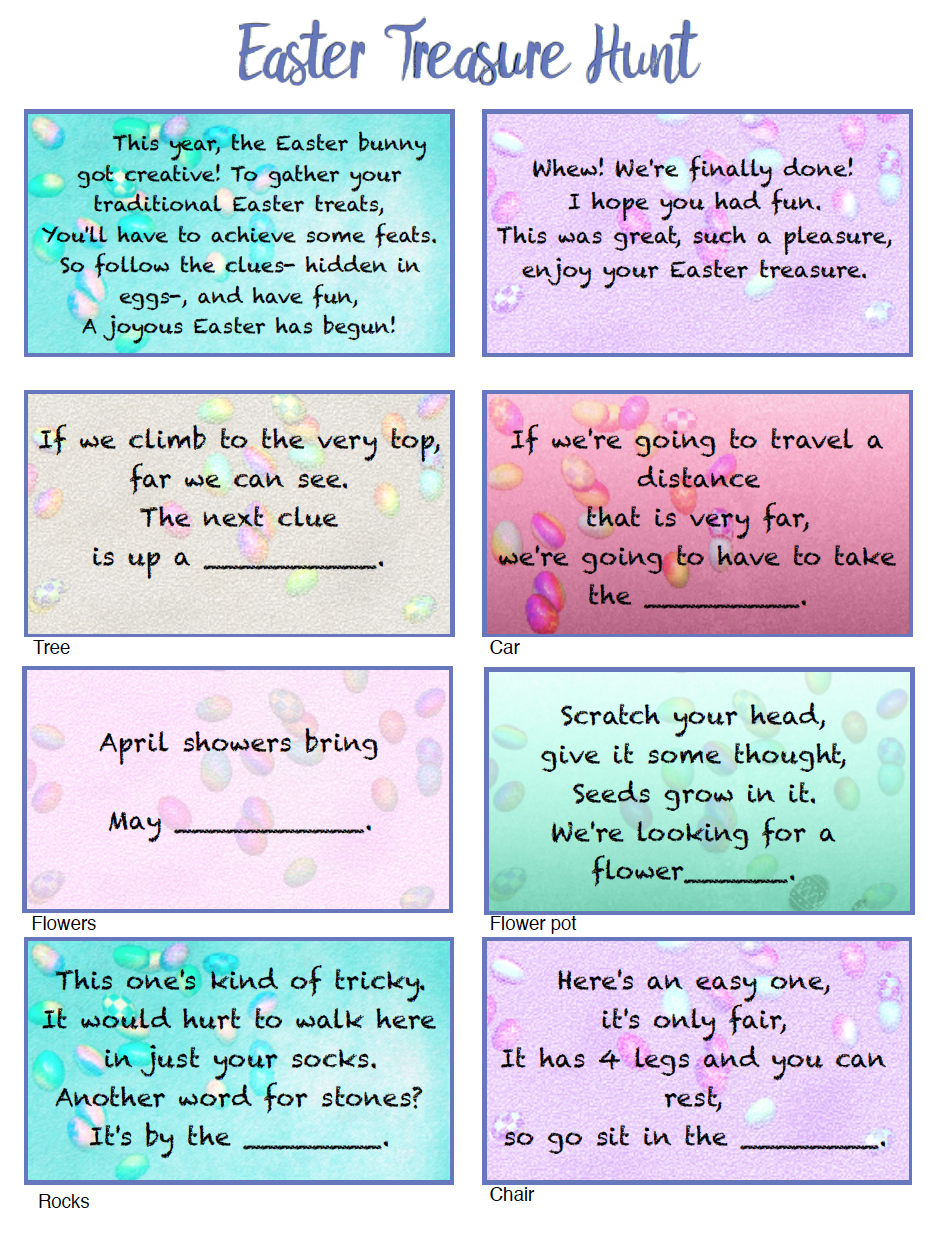 Page 1- Has the FIRST and LAST clues for the treasure hunt. Clues for tree, car, flowers, flower pot, rocks, & chair.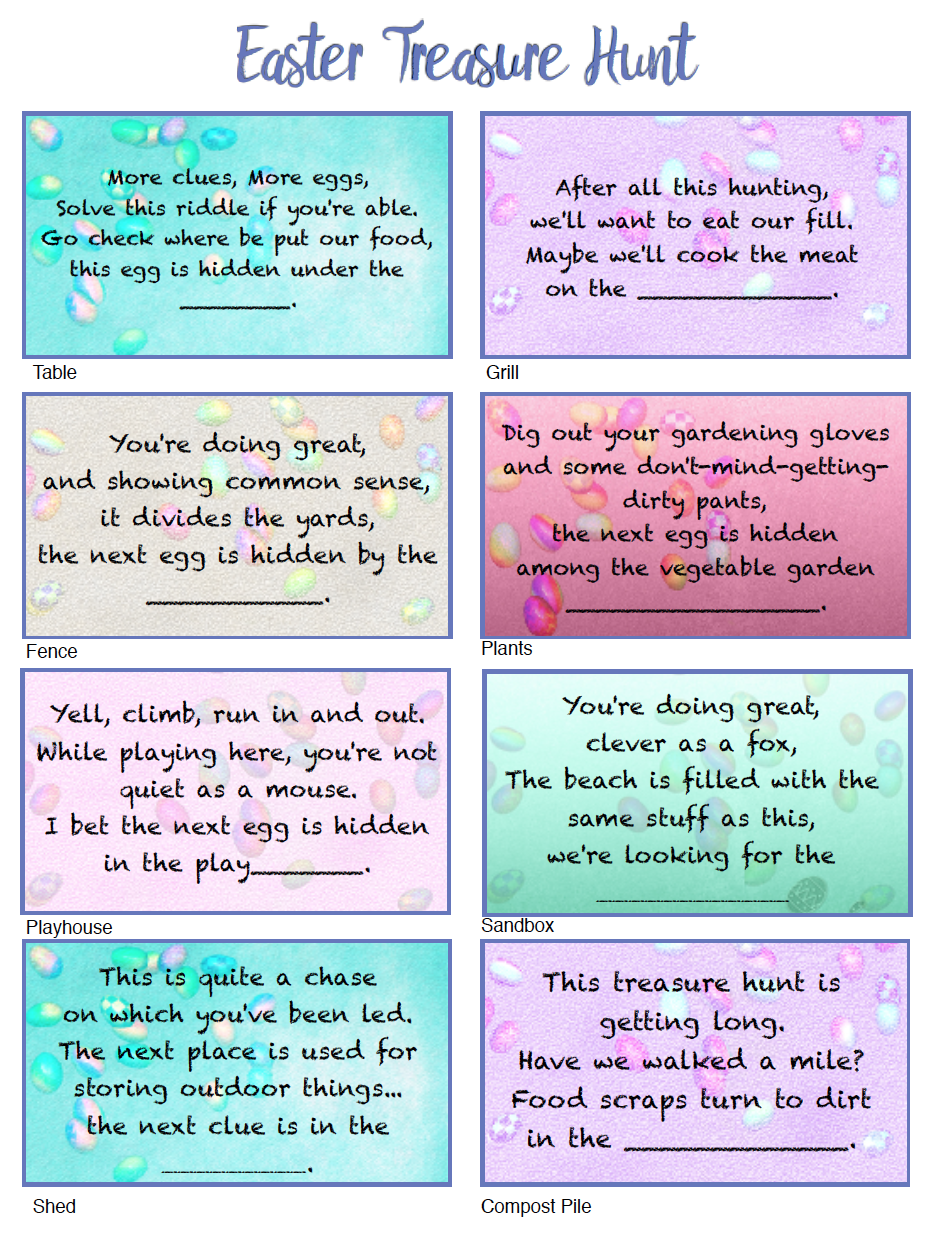 Page 2 of clues: table, grill, fence, plants, playhouse, sandbox, shed, & compost pile.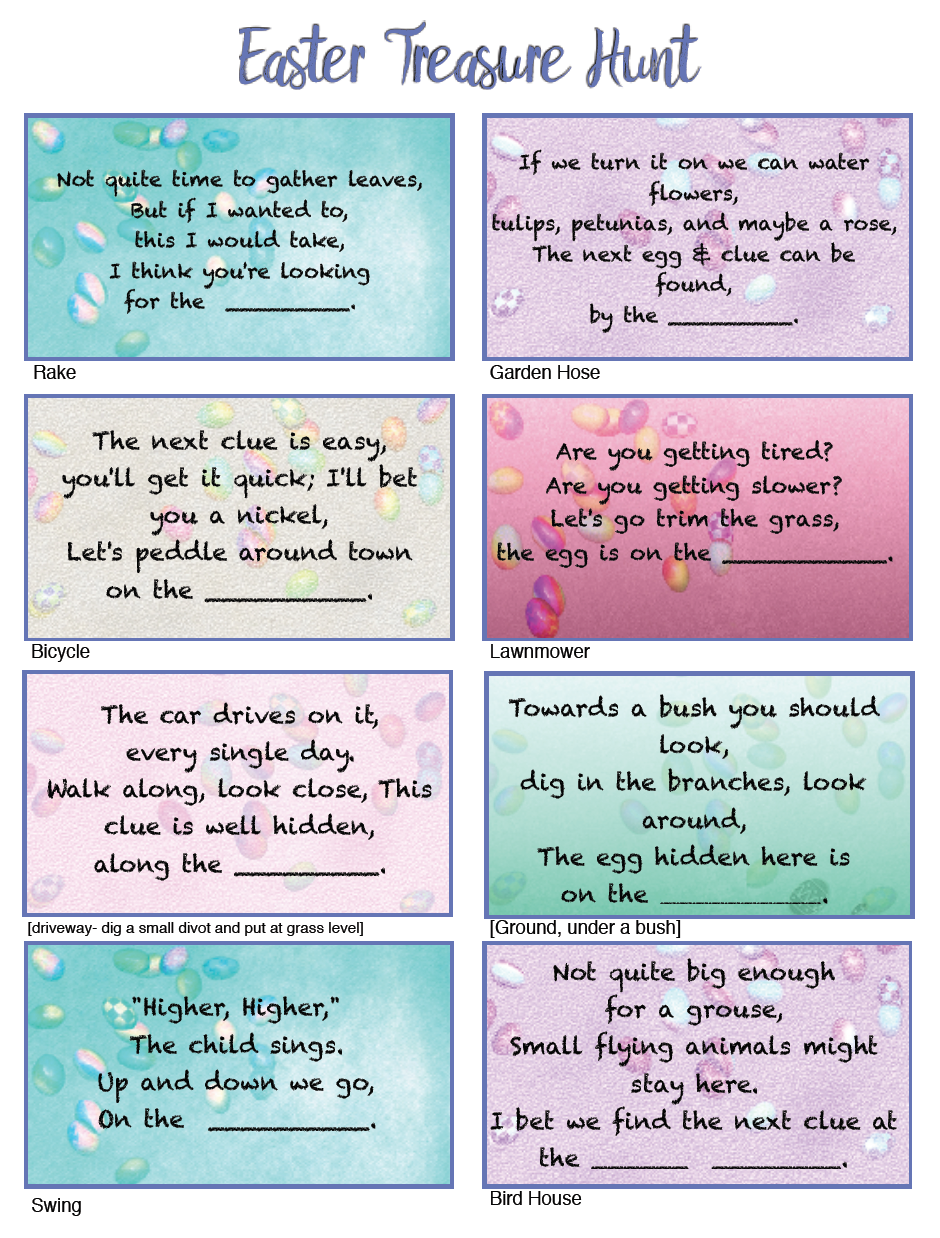 Page 3. Clues for: rake, garden hose, bicycle, lawnmower, next to driveway, under a bush, swings, and birdhouse.
Easter Gift Certificates (for kids):
I realize these pages look a little blank. I am a growing enterprise (website, not bodily, please God). There will be more fabulous content in the future, so check back often!